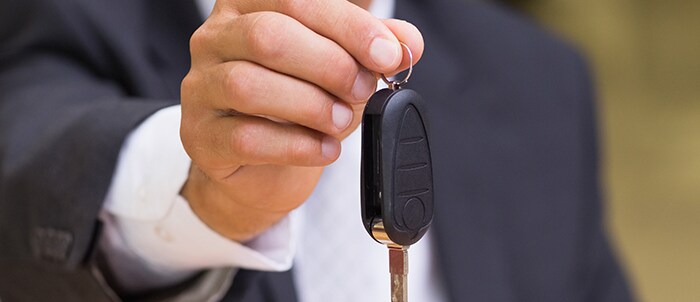 Getting a Lease on a New Honda Made Simple
If you're shopping around for a new vehicle, but aren't sure about financing a vehicle long-term, then leasing might be for you. Honda of Westport has a lot of new vehicles in stock for you to lease today whether you live in Stamford or Bridgeport. Getting a Honda lease may seem like a headache, but our expert team is ready and able to walk you through the process so that you can get into a new ride today.
No matter what kind of driver you are, we can help you with everything from a Honda Odyssey lease to a Honda Pilot lease and get behind the wheel of the latest model. What will also work in your favor is the fact that leasing will more than likely net you a lower month-to-month payment than financing, allowing you greater flexibility in your budget for the other things in life.
Another advantage to leasing a Honda vehicle is that you will be able to take advantage of our incredible manufacturer's warranty, that gives each one of our drivers an unmatched peace of mind. Honda's passion for ensuring its lessees get the best possible deal is well known, and you will find that getting a Honda lease in Fairfield or a Honda lease in Norwalk is incredibly painless.
If you're a driver looking for a Honda lease in Westport, you won't find a better deal than Honda of Westport. Drive away in a brand new Honda Accord, Honda Civic, or Honda CR-V today at lease rates that are accessible to a wide range of budgets.
Shoppers can view our entire inventory online and start the leasing process online too with our Honda of Westport Direct tools. You can even schedule a test drive at any time too! We are conveniently located off Post Road East in Westport, so stop in and see us today.
FAQ: Leasing a Honda from Honda of Westport
While leasing has become more popular over the years, it is still a unique concept for shoppers of our Westport Honda dealership to consider. With so many differences that make it unique from traditional financing, it can feel like uncharted territory, but the good news is that leasing actually offers several benefits to Stamford and Norwalk new car and SUV shoppers! Honda of Westport is here to answer some frequently asked leasing questions to help put your mind at ease about leasing your next Honda.
How Does a Lease Work?
When you agree to lease a new Honda from our Honda dealership near Bridgeport, you'll be agreeing to take home a new Honda without paying the full sticker price, as long as you return it to us when your lease term expires. Because you are only paying for the time you drive the vehicle, and you have mileage limits that control depreciation, you'll pay less per month than you would with traditional financing.
How Do I Prepare for a Lease?
The only thing you'll want to do if you're thinking about leasing your next vehicle is calculate how many miles you drive each year. Since lease terms come with mileage caps, you want to make sure you're getting into an agreement you can keep and avoid any over-mileage penalites.
Can I Return My Lease Early?
While you can certainly return your lease early, it is likely that you will have to pay a penalty for doing so. However, it is handled on a case-by-case basis, so consult your Honda dealership before making your final decision.
Do I Have to Return my Leased Vehicle to the Original Dealership?
No. You can return your leased Honda to any participating Honda dealership nationwide, including the Honda lease return center at our dealership.
Can I Get More Miles for My Lease?
Yes, when you signed your lease you likely agreed to a price-per-mile figure. Using that number, you can buy more miles for your lease at any time during the lease and avoid future penalties for turning in a vehicle that has been driven more than the agreement.
Visit Our Dealership Today!
Our Honda dealership near Fairfield, CT has several Honda lease offers and specials available, so visit us to find your new Honda today!
Ask Us About Leasing Options
* Indicates a required field