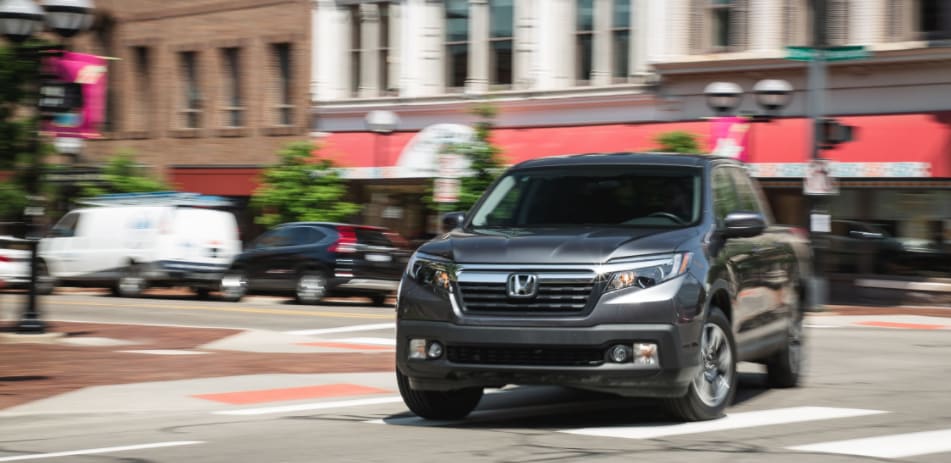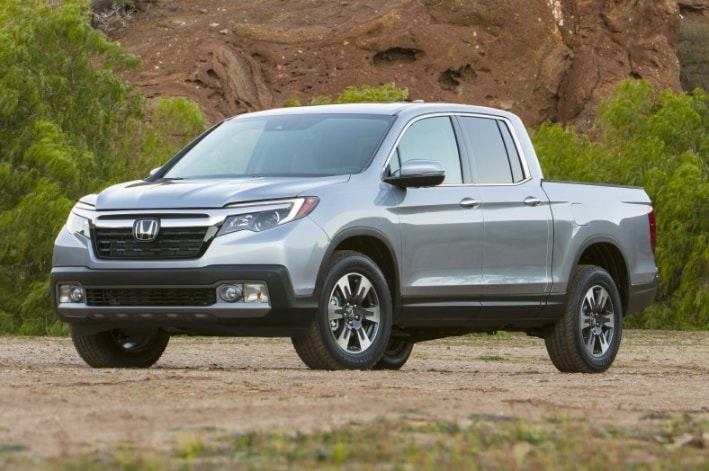 Powerful, Spacious, Capable: The 2020 Honda Ridgeline has What Conneticut Needs for its Next Truck!
Many pickup trucks these days offer a lot of powertrain, capability and all-around machismo in a lot of ways, but when it comes to practicality and versatility, they tend to fall short. Here at Honda of Westport, we have a truck that can give you more than just power and torque: the 2020 Honda Ridgeline. This crew cab pickup has all the capability you need to tow items such as boat trailers, small campers or U-Haul Trailers, but can also seat five with about as much interior space as a mid-sized SUV and features a durable body construction and tons of excellent safety features that earned the Honda Ridgeline a place on the 2018 Top Safety Pick list by the Insurance Institute for Highway Safety (IIHS). We here at Honda of Westport are quite confident that this pickup will make next year's Top Safety Pick list as well, and we have a great deals of new pickup truck models to choose from, so take a look at our inventory and find yours today! Our Connecticut Honda dealership is located just 11 minutes outside of Norwalk at 1372 Post Road East in Westport, CT.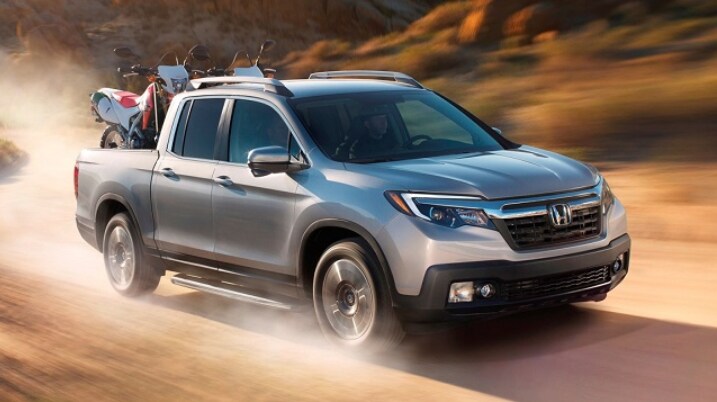 More than One Use for Stamford!
With some pickup trucks, you have to compromise safety for power and versatility with capability as you search for a crew cab model that can hold multiple people comfortable and safely. With the Honda Ridgeline, you no longer have to choose! The 2020 Honda Ridgeline seats five with a passenger volume of almost 110 cubic feet and is reinforced with a Unit-Body Construction with different strengths of steel throughout the truck, with the thoughts steels reinforcing the areas that need it most. Underneath the hood, you will find a 3.5-liter, 280 horsepower direct-injected V6 engine which generates 262 pound-feet of engine torque and allows your new Honda Ridgeline pickup truck to tow up to 3,500 pounds in two-wheel drive and 5,000 pounds in all-wheel drive mode. Whether you're helping to move someone into their apartment in Bridgeport or just taking a trip down to the East Coast with the family for some fun on the water, the new Honda Ridgeline is there for wherever the road ahead takes you!
Get More with the Honda Ridgeline!
The new Honda Ridgeline gives you more than just a pickup truck, it gives you a versatile adventure machine that is ready, willing, and able to take on all of life's challenges. Discover yours today and test drive the 2020 Honda Ridgeline pickup truck here at Honda of Westport! Our Honda dealership in Connecticut is proudly serving Fairfield and our sales team can be reached at (888) 480-7241. Come see us today!
Contact Honda of Westport
Schedule an appointment with the sales staff now!