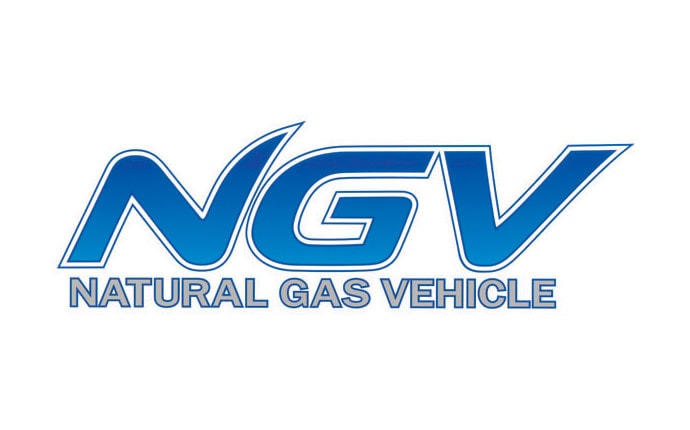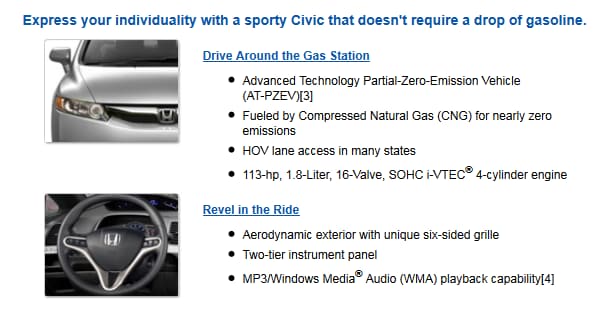 Check out our inventory of Natural Gas Vehicles!
Honda has a history of environmental leadership dating back to a time when green was simply a color. Several decades later, we are proud to carry that tradition along, and be recognized as the country's Greenest Automaker by the Union of Concerned Scientists (UCS)?for the fifth time in a row[1].
[1] Based on 2010 biennial U.S. emissions study by the Union of Concerned Scientists.
www.greencars.org
For the eighth straight year, the Civic GX NGV was named "Greenest Vehicle" by the American Council for an Energy Efficient Economy (ACEEE). Not only did the Civic GX beat out a new electric-only vehicle for the top spot, but two other Honda vehicles also made the list, making 2011 the 10th consecutive year Honda has had more than two cars named to ACEEE.
The Natural Gas Vehicle is available at Honda of Westport.